Posted by Rob Barton in automotive industry, bailout, big three, chrysler, ford, GM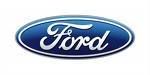 The CEO's were back in Congress, begging for their bailout again. If they were going to get it all along, why did we have to go through the big show last week?

The first proposed bailout was supposed to be $25 billion. Now it's up to $34 billion.

Here's what really happened last week:

Barney Frank: "I can't believe that you guyth all flew in on private jetth! You guyth have thome nerve! We can't give you billionth of dollarth when you guyth are flying in on private jetth. You guyth need to fly back home, and come back in carth. Preferably oneth that don't uthe much gatholine."

Essentially, they were saying, "You guys have wasteful attitudes, but, if you waste the jet fuel on the ride home, then hop in a car and come back a little later, we'll give you $9 billion more dollars."